Welcome to Just Yoga!
Experience is everything, and here at Just Yoga in Corona, your experience is completely original to your needs.  Our philosophy is to provide a welcoming and respectful atmosphere for all, regardless of fitness level, size, age, etc.  We have class levels ranging from those appropriate for beginners, those recovering from injuries, those "returning" to an exercise program, all the way up through classes for students who want to work hard and sweat.  We also provide yoga classes where stillness is cultivated for students who are looking for stress or anxiety relief.
All are welcome, and it all starts here…
active classes for all levels, as well as gentle, restorative, and stretching
take your practice to the next level and deepen your knowledge
be the change you want to see in the world — share your practice
LEARN ABOUT OUR YOGA SCHOOL
beginning and advanced teacher training
next session begins September 9th
the Just Yoga difference
Our Philosophy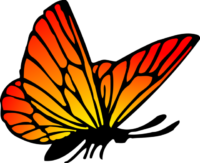 "Just when the caterpillar thought the world was over, it became a butterfly."
∼ author unknown
Come Join Us
Set the foundation to your health and wellness journey. We are proud to offer a wide variety of classes for students of all levels, whether you're brand new to yoga or have years of experience, whether you're very fit or a recovering couch potato, whether you're young-ish or have a bit of "life experience."
the Just Yoga difference
Our Family
Our Instructors are highly trained professionals who share a deep love and respect for the practice of yoga.  Each has graduated from a Yoga Alliance-approved Teacher Training program and regularly attends Continuing Education training.  Not only have they each demonstrated a firm knowledge of anatomy and muscle/joint physiology but they maintain friendly and understanding demeanors as well.  Our Teachers are not here to judge or push you; they are here to support you on your journey.
book your
Private
Yoga Party