Updated February 22, 2021
Thank you all so much for your support this past year!
We are very excited to announce that Just Yoga is re-opening for in-person classes on March 1st.
Pre-reservations are required, and class size is limited to 5 people.
Masks are required for students and staff while in the studio space, including during practice, and our schedule has been temporarily revised for mask-friendly classes.
For those of you prefer not yet to return to in-studio classes, please continue to enjoy our livestream, jy@home.
For the streaming schedule and instructions click here.
Updates are posted on our social media pages:
active classes for all levels, as well as gentle, restorative, and stretching
take your practice to the next level and deepen your knowledge
be the change you want to see in the world — share your practice
the Just Yoga difference
Our Family
Our Instructors are highly trained professionals who share a deep love and respect for the practice of yoga. Each has graduated from a Yoga Alliance-approved Teacher Training program and regularly attends Continuing Education training. Not only have they each demonstrated a firm knowledge of anatomy and muscle/joint physiology but they maintain friendly and understanding demeanors as well. Our Teachers are not here to judge or push you; they are here to support you on your journey.
the Just Yoga difference
Our Philosophy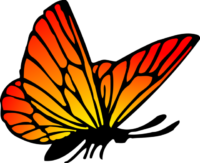 "Just when the caterpillar thought the world was over, it became a butterfly."
∼ author unknown
book your
Private
Yoga Party
Studio Location:  163 W Ontario Ave #102, Corona, CA  92882