Effective July 13, 2020, in cooperation with California public health order, Just Yoga is temporarily closed.
Our online class schedule can be found here.
All updates will be posted on our social media pages; you can follow us on Facebook and Instagram.
In the meantime, be well.
In service and in love, the Just Yoga family
active classes for all levels, as well as gentle, restorative, and stretching
take your practice to the next level and deepen your knowledge
be the change you want to see in the world — share your practice
LEARN ABOUT OUR YOGA SCHOOL
beginning (ryt 200) and advanced (ryt 300)
vinyasa yoga teacher training
the Just Yoga difference
Our Philosophy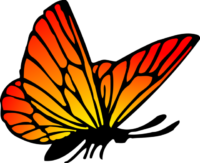 "Just when the caterpillar thought the world was over, it became a butterfly."
∼ author unknown
Come Join Us
Set the foundation to your health and wellness journey. We are proud to offer a wide variety of classes for students of all levels, whether you're brand new to yoga or have years of experience, whether you're very fit or a recovering couch potato, whether you're young-ish or have a bit of "life experience."
the Just Yoga difference
Our Family
Our Instructors are highly trained professionals who share a deep love and respect for the practice of yoga.  Each has graduated from a Yoga Alliance-approved Teacher Training program and regularly attends Continuing Education training.  Not only have they each demonstrated a firm knowledge of anatomy and muscle/joint physiology but they maintain friendly and understanding demeanors as well.  Our Teachers are not here to judge or push you; they are here to support you on your journey.
Life is Busy
let us help you with that
With the Just Yoga custom app, you can avoid the line at the desk, sign in to classes in advance, reserve space in workshops, manage your membership or class package, and so much MORE!
book your
Private
Yoga Party
corona studio
163 W Ontario Ave #102, Corona
Clinton Keith Rd, Wildomar