natalie phillips
Instructor, RYT 200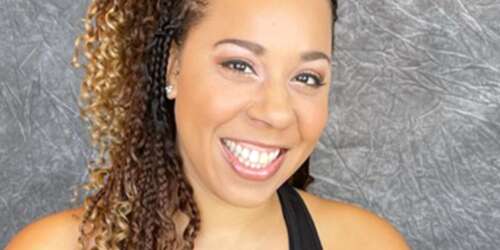 Natalie teaches yoga because she loves it. She practices because it's fun! Not to lose weight, clear her head, open the pathways toward enlightenment, or make the world a better place. She does it because it feels good! Yoga is for everyone, and anyone is welcome no matter their level, background, or physical limitations.
In Natalie's classes, you'll find a safe space for some playful spontaneity, to deepen your practice, explore your limits, get in tune with your body and your inner self. No one is too new, too tight, too fat, too thin, too old, or too inactive. Size and fitness levels don't matter, show your body some love through movement. There are classes in every style, and modifications for every yoga pose, so it's possible for anyone to start.
Natalie's lighthearted approach to practice reminds every student to love their body for all its quirks, flexibilities, abilities and imperfections.