liz luna
Instructor, RYT 500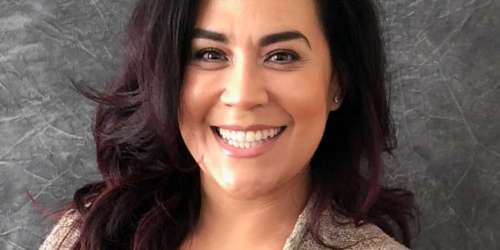 Liz began taking classes in 2013 at Just Yoga, in order to help ease the aches and soreness from Crossfit and Olympic weightlifting. Her practice of yoga began as a love/hate relationship because the tight and sore muscles made it difficult to hold certain postures in class. Then, when she discovered yin yoga, Liz began to take those classes more regularly, as she enjoyed the slow stretch and tranquility that yin brought to her mind and body.
In 2015, Liz decided to enroll in the 200-hour teacher training at Just Yoga in order to enhance her own practice and to incorporate the benefits of yoga into her work as a psychotherapist. It was during the teacher training that Liz discovered a passion for teaching, not only for her clients who can benefit from a 'here and now' mindfulness experience, but for athletes who can enhance their athletic performance by increasing flexibility.
After completing her 250-hour training in Hatha Yoga and receiving her certification in 2016, Liz continued to enhance her training by assisting and learning the practice methodology, techniques and benefits of yin yoga from owner and senior instructor Lisa Salners at Just Yoga. Most recently, Liz completed an additional advanced 300-hour training with Lisa in early 2023.
One of Liz's favorite things to do is laugh, and she hopes to create an atmosphere that is full of laughter and enjoyment as her students develop and deepen their own practice.