lisa salners
Owner, Co-Founder
Senior Instructor, E-RYT 500
Lisa is a Yoga Alliance Continuing Education Provider (YACEP)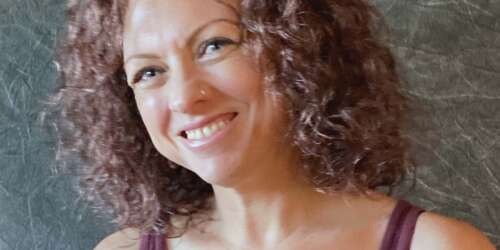 Lisa took her first yoga class shortly after the birth of her daughter in 2000 and was immediately hooked. Having never considered herself particularly athletic, she was drawn to the accessibility of the postures, as well as the flowing grace of linking breath to movement.
Lisa has been teaching since 2004, having completed her 200-hour Teacher Training at Yoga Works with Julie Kleinman, Maty Ezraty, Chuck Miller, and Lisa Walford, and her 300-hour Advanced Teacher Training at Green Tara Yoga in 2011 with Doug Moss. She enjoys expanding her practice and teaching methods, and has since taken numerous workshops and intensives with such extraordinarily inspirational teachers as Manju Jois, Alan Finger, Shiva Rea, David Life and Sharon Gannon, Dharma Mittra, Ganga White, and Tim Miller. Lisa also completed an 8-week Everyday Ayurveda course with Marisa Laursen of the California College of Ayurveda and studied Yin Yoga with Doug Moss. In early 2015 she completed a 10-hour Intensive Training in Functional Anatomy and Yin Yoga with Paul & Suzee Grilley and in September 2017 completed a 24 hour course in Yoga Biomechanics and the Science of Stretching with Jules Mitchell. She is currently working to complete her Yoga Philosophy Certificate through LMU with Erika Burkhalter.
With over 9,000 hours of teaching experience, Lisa specializes in Vinyasa Flow and Yin Yoga and works with her students to help them understand how their anatomical differences should influence and impact their asana practice. Lisa is also a Yoga Alliance Continuing Education Provider.
Lisa has lived in Southern California all her life and has a B.A. in English Literature from the University of California Los Angeles. She has lived in Corona since 2003 with her amazing children, Michael and Rachel, and her incredibly supportive and loving husband Mark, who has been instrumental in the realization of her dream to open a simple yoga space to share the practice with her community.
Lisa strongly believes that yoga is the key to a deeply transformational practice that has amazing potential for strengthening and healing body, mind, and spirit.​