arlette vidal
Instructor, RYT 200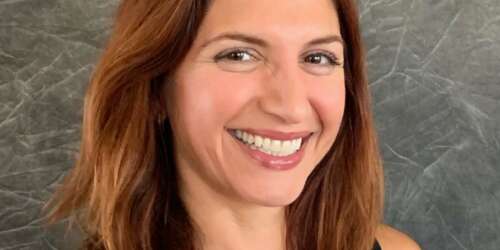 Arlette began her journey on the mat 25 years ago at Riverside Community College. She wasn't very consistent in her practice for the first few years; it wasn't until she had her first child in 2003 that she realized she needed to take care of herself before she could take care of anyone else. She found that yoga gave her the physical practice she wanted and the calmness she needed both on and off the mat. 
When Arlette began taking classes at Just Yoga in 2016, she found teachers who were extremely knowledgeable and welcoming to all people, as well as a very friendly and supportive community. She knew this was where she wanted to be.
Arlette believes that everyone deserves the opportunity to take a little time for themselves to just breathe and to let go. With this in mind, she decided to become a teacher and share the practice of yoga with others. When you come to Arlette's class, you can be sure to be greeted with a big smile, a positive attitude, and maybe you'll share a few laughs along the way. Arlette makes it a priority to do her best to make all who walk through the doors of the studio feel the way she did when she first came in.
Arlette can be found working as a bilingual teacher's aide at an elementary school in Lake Elsinore. She also loves to dance, sing, cook, and spend time poolside or on the beach with her family and friends.