stephanie wise
Instructor, RYT 200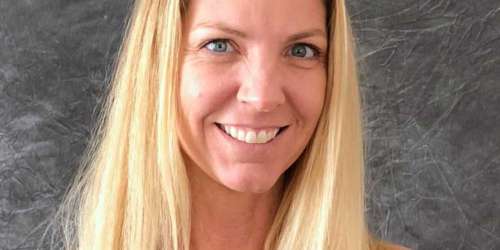 Stephanie had always been active, enjoying hiking, biking, and regular trips to the gym. In 2003 when she began practicing yoga she found the balance she didn't know she needed. It was in her first classes that Stephanie realized just how tight her body was. "I could barely touch my fingers to my knees. It was both discouraging and enlightening." She kept attending classes and began to learn how powerful breath, stretch, and movement can be when mindfully connected. Her practice brought her a sense of calm and focus which she was able to take from her mat and apply to her daily life.
In 2004, wanting to deepen her practice, Stephanie completed her first 200-hour Yoga Teacher Training at Yoga Works in Costa Mesa with Julie Kleinman, Maty Ezraty, Chuck Miller, and Lisa Walford. Not yet ready to teach, Stephanie continued to develop her own practice for the next 10 years. In 2014 she completed her second 200-hour Teacher Training at Just Yoga in Corona with Lisa Salners and Damien McVey. That same year she also completed an advanced course in Yin Yoga with Lisa Salners of Just Yoga and in 2015 completed a 1-week training in Yin Yoga and Anatomy with Paul Grilley. She is currently working on her advanced 300-hour training with Lisa Salners. Stephanie is passionate about teaching her students to use their own tools of breath, stretch, and movement paired with proper alignment to powerfully impact the quality of their everyday lives.
Stephanie is happy to say that she can now touch her fingers to her toes.