Rachael Winters
Instructor, RYT 200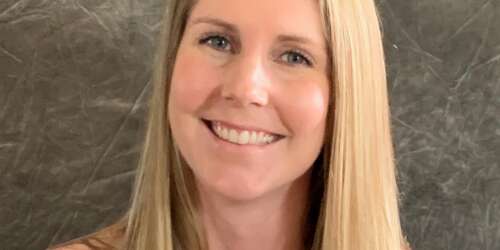 Rachael is a compassionate individual, always aiming to connect with those around her. She started her journey in the fitness realm when she changed her college major from Biology to Kinesiology. During this time, her love and passion for fitness and wellness grew exponentially. Rachael earned her B.S. in Kinesiology in the Spring of 2012 from CSUSM.
Having struggled with anxiety and back pain for years, Rachael discovered that yoga reduced both, eventually diving into a yoga certification program.
The joy of teaching and encouraging individuals to keep pushing forward has been the driving force to continue her profession of teaching, not only in yoga, but now also as a middle school science teacher. Rachael's life outside of teaching includes a healthy balance of family/friend time, raising her fur babies (cats), and going on hiking/camping adventures with her husband.