Mike Phillips
Instructor, RYT 200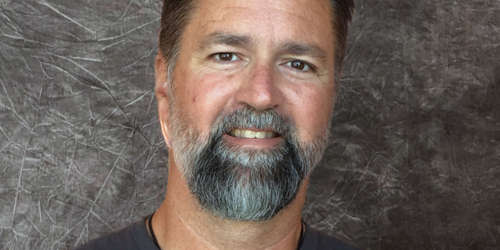 Mike's yoga practice began 8 years ago in Washington State. He took his first class with a friend he had served with in the U.S. Navy. Due to a busy work schedule and other obligations, he was unable to continue taking classes, but often thought of going back when the opportunity arose.
After a move to Southern California in 2011, Mike found his way back to yoga. He tried several different classes, but it seemed Hatha Yoga connected best with him. He immediately immersed himself in a regular practice, and in 2012 decided to obtain his own certification as a Yoga Instructor, completing a demanding but very rewarding 200 hour training at Just Yoga in Corona.
Mike believes very strongly in sharing the benefits of yoga with others. He enjoys volunteering his time to teach yoga classes at local parks in his community, hoping to make the practice more accessible to those who are unable (and sometimes unwilling!) to walk into a studio setting. He feels fortunate to be surrounded by an amazing array of teachers and mentors, and always has a "student first, teacher second" mentality.