Luisa McAfee
Instructor, CYT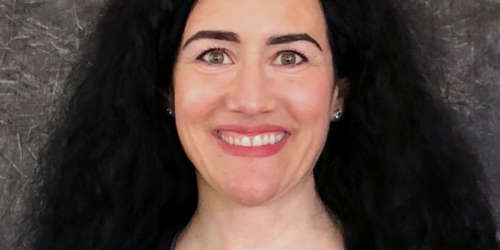 Luisa traveled to India in 2004 on a photo shooting trip. During her journey across the Indian countryside she became inspired by the beautiful people and their rich culture and decided then and there to become a yoga teacher, though she had never practiced yoga previously.  Luisa studied Hatha Yoga in Catania, Sicily (Italy) and graduated after 4 years (500+ hours) in 2010 from "Federazione Mediterranea Yoga."
Since then, she has attended yoga seminars, conferences, festivals, and other continuing education courses around the world. She completed the Rainbow Kids Yoga study in 2014, which is a registered kids Yoga training program through the Yoga Alliance, UK. Recently, she completed the Seva 200-hour curriculum  at Temecula Yoga Collective, where she has also been teaching since 2014 and is currently completing her Advanced 300 hour Teaching Credential with Lisa Salners at Just Yoga. Since 2010, Luisa has taught in Italy and in Murrieta, California.
Luisa explains, "I love to teach yoga, because I feel that yoga teaches me how to live and appreciate myself and others for who they are. Through yoga, I like to help people to love themselves and use yoga to feel stronger, more flexible, and less stressful in their lives." Her teaching style is one where no two classes are alike; she likes to change her classes to prevent students from becoming bored, and to allow them to be playful.

 

She adds, "When you are more connected with yourself, you are more connected with the universe."

Luisa lives in Murrieta, California with her husband and two children.

 

Aside from yoga, she enjoys cooking, organic gardening, SCUBA diving, traveling, and spending quality time with her family and friends.