Jhenna Wieman
Instructor, RYT 200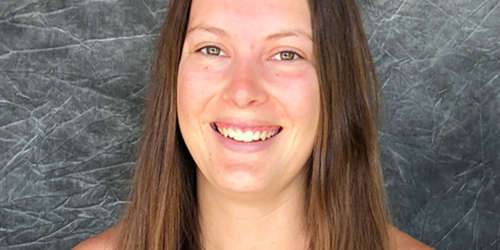 Jhenna began taking regular yoga classes to help relieve the stress of teaching middle school and to be the best teacher she could be. She used yoga and mindfulness to cultivate an attitude of gratitude, and to practice loving kindness toward herself and her students. As a passionate lifelong learner, she continued to deepen her practice, and found that she wanted to help guide others along their yoga journey, just as so many great yoga teachers have guided her. She taught her first classes to her fellow middle school teachers in her classroom, and loved it so much she began to take every chance she could get to teach yoga.
Jhenna teaches vinyasa style yoga and loves to help students find their edge, the balance between challenging your body and listening to your body when it says to take it easy. Each class is an opportunity to learn about your mind and body in the present moment. She believes that this is what yoga is all about!
Jhenna enjoys meeting new people and expanding her yoga family. Come take her class!