Damien McVey
Co-Owner, Co-Founder
Senior Instructor, E-RYT 500
Damien is a Yoga Alliance Continuing Education Provider (YACEP)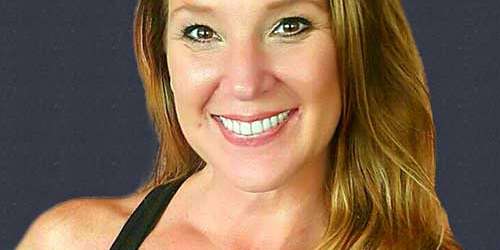 Damien first came to yoga in 1992. She later received her 200-hour certification from Yoga Works and has been teaching in Corona since 2004. As an E-RYT (Experienced Registered Yoga Teacher), she has well over 5,000 hours of teaching experience. She completed her advanced 300-hour training at Just Yoga. Though Damien has trained with some of the biggest names in the yoga community, but continues to believe that it's best to be a student first and in September 2017 she completed a 24 hour course in Yoga Biomechanics and the Science of Stretching with Jules Mitchell.
As an instructor and student of Hatha Yoga, with a background in Patabhi Jois' Ashtanga Yoga, Damien believes that combining respect and dedication for the yoga practice with laughter, levity, and fun are the keys to not only a successful practice, but to a happy and healthy life. If you ask Damien her thoughts on yoga, she will say, "It's impossible to explain the impact that yoga has had on my life, but it's been so great that I believe it must be shared. It's too good not to be!"
Damien relishes the thought of sharing her love of the practice with her students.  She strongly believes that if she can introduce them to even the tiniest of joys that she's found, then she's a happy person, and if she can make them stronger, not only physically but emotionally and mentally as well, while they smile and laugh the whole time…then she's done her job.  She feels honored to be a part of the yoga community and part of her students' lives.