Cheri Trimble
Instructor, RYT 200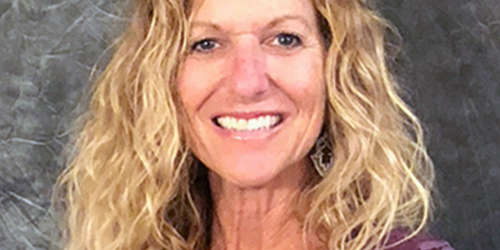 As a child, Cheri enjoyed gymnastics and as a teen she coached gymnastics as well.  She has always loved the outdoors, hiking, wakeboarding, waterskiing, walking, and just being active. After having a minor back surgery in 2004, she attended her very first yoga class in 2005.  It was private lesson and she continued to work with her teacher twice a week for a year prior to even stepping into a studio.  The results and healing that yoga provided her were amazing, and she has been hooked since.  Once she finally ventured into a studio she found the vibe being around such amazing people was contagious.
Cheri started teaching for a local gym in 2007, and completed her RYT 200 in early 2009, registering with Yoga Alliance as well.  Her desire for others to have a similar feeling and result from yoga, whether injured or not, has always been her main objective for teaching.  With laughter, love, an open mind, and the belief that "we" can will always be there:  this is how she approaches her teaching.
Cheri feels honored to have taken classes from several renown Yoga Instructors across the country. Always a student first, she has been blessed with amazing mentors and friends throughout this process and hopes to continue to grow through many more years to come.
If Cheri is not enjoying a yoga class, she can be found hiking, walking, scuba diving, traveling or, her very favorite, playing with her grandson.