Brandi Gonzales
Instructor, RYT 200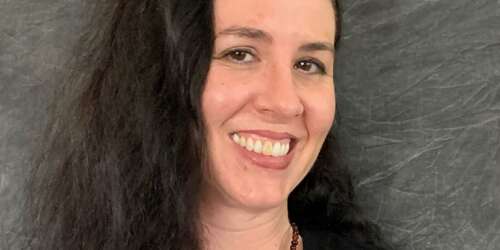 Coming from a dance and competitive skating background, Brandi has always turned to physical activity as a way to relieve stress, challenge her mind and body, as well as a way to achieve a sense of accomplishment. When she faced health concerns, it also became a way to fight back. Yoga was something that felt like it might be an attainable challenge, so she jumped in and has never looked back.
While it started as merely a physical practice, it didn't take long for her to develop a love of the quieter aspects of yoga, the benefits that are sometimes harder to see but easier to feel. In this mind-body-spirit connection she found balance, joy, and a sense of wonder. She joined Just Yoga's Teacher Training program as a way to deepen her understanding and expand her personal practice. What she found was a way to share that love, that joy, with others.
Brandi lives in Wildomar with her husband and two kids. In addition to spending time with family and friends, she is a Reiki Master, loves a good sound bath, and enjoys the occasional day spent lost in a good book.